Architectural & Interior Designer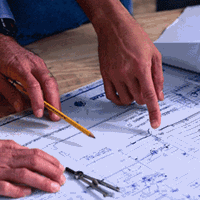 The design of a building must be in compliance with not only the rules set by construction board, but also be matching the tastes of the clients. Ocean Real Square Pvt. Ltd. excels in both of these aspects by designing some of the best buildings that are in confirmation to the rules as well as the demanding requisites of the clients.

Based in Jaipur (Rajasthan), the Architectural Services are rendered by us for varied types of projects such as Residential, Commercial and Industrial. Our range of Architectural Services includes Map Layout Drawing, 3D Modeling, Fabrication, Civil Engineering, Designing Building Models and Landscaping.